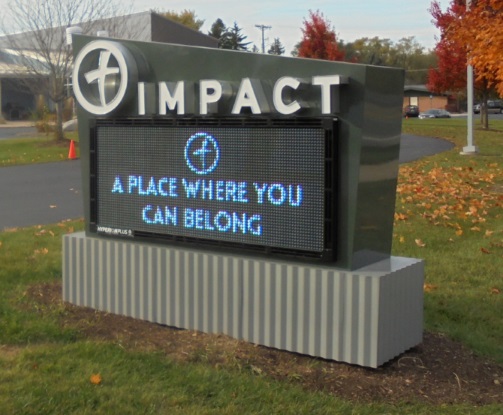 Electronic Message Centers – JOIN THE DIGITAL REVOLUTION!
Studies show that the power of EMC's can dramatically increase your business. EMC's are an extremely powerful and effective communication tool, which become your 24 hour/365 day salesforce!
Whether you want to promote an upcoming event, communicate a special, share important information in your community or simply display the time and temperature, SIGNWORKS has a solution for you!