Signworks works for you!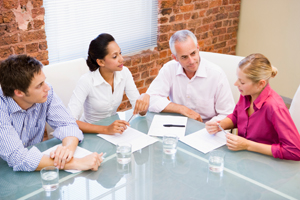 Welcome to our website!
Headquartered near the Gerald R. Ford International Airport, SIGNWORKS OF MICHIGAN, INC. is a unique company specializing in providing visual communication solutions. Our experienced staff works closely with our clients from concept and design to the final product. This collaborative effort has enabled us to focus on our customers' needs and provide winning results. Our mission is to manage every project, large or small, with a high level of professionalism and an intensity to take care of our client.
Over the past decade, SIGNWORKS has been involved in countless projects in communities throughout Michigan and we have landscaped the area with many signage products for both interior and exterior applications. Our company provides solutions from storefront signage and wide format printing to vehicle graphics, interior signage, trade show displays, developments and town renovation projects.
NOW AVAILABLE!
We have recently added a new division called SIGNWORKS Apparel Collection! Whether you have an established brand or need assistance in developing a design, our team is ready to assist you!
Our capabilities include: Screen Printing, Dye Sublimation, Heat Transfer, Digital Printing and Embroidered Products.
We look forward to helping guide you through your various apparel projects for brand identity, concerts, events, sporting/team jerseys, restaurants, business, fundraising and much, much more!
SIGNWORKS Awarded Best Manufacturer of the Year!
GRAND RAPIDS - SIGNWORKS was recognized by the Wyoming-Kentwood Chamber of Commerce as the Best Manufacturer of the Year. Our company was selected based on our community involvement, chamber and business support and excellent customer service. The award was accepted at a celebratory dinner during the Chamber's Annual Meeting.
Our additions...As part of our growth plans, our company successfully completed the asset purchase of a national sign company in Kalamazoo, as well as the acquisition of A SIGN CITY, LLC formerly located in Grand Haven, Michigan. These strategic initiatives have enhanced our service and manufacturing capabilities, and have extended our partnerships throughout West Michigan and beyond.
Signs are your silent sales force that can speak volumes about you and your business. At SIGNWORKS, we design and produce solutions to get your powerful message across! Some of the many products we provide include:
   -  Awnings                                                                                      -  Banners, Flags & Pennants
   -  Cabinet & Flat Panels                                                                   -  Carved & Sandblasted Signs
   -  Channel Letter & Dimensional                                                        -  Convention & Trade Show
   -  Digital Signage & Electronic Message Centers                                -  Directional & Wayfinding Signage
   -  Full Color Digital & Wide Format Printing                                        -  Golf Outing & Promotional Signage
   -  Interior, Plaques & ADA Signage                                                   -  Labels & Decals
   -  Magnetics                                                                                    -  Monument & Pylon
   -  Perpendicular                                                                               -  Point of Purchase Displays
   -  Real Estate & Construction Site                                                    -  Retail & Restaurant Signs
   -  Stock & Custom Neon                                                                  -  Traffic Control, Safety & Street Signs
   -  Vehicle, Fleet, Boat & Trailer Graphics                                           -  Window Lettering & Storefront Graphics
We don't want to just sell you a sign, but rather help you build your business!
To learn more about our company, please browse our web site or visit our PRODUCT GALLERY to view a sampling of some of our past projects.
We hope you enjoy your visit!